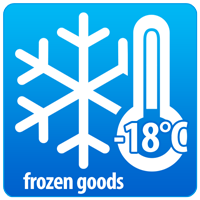 BARF Complete Menu Package for large dogs
PPR224
BARF complete menus for large dogs
Raw feeding can be so easy with our complete menus. They contain 80 % fresh meat from beef, lamb, horse, turkey or chicken and 20 % various vegetables and fruits. They are based on the prey principle and offer your dog a balanced and healthy meal.
Essential nutritional supplements
Our complete menus only need to be refined with essential nutritional supplements. The package already includes a bottle of Omega-3-6-9 oil, which provides essential omega-3 fatty acids that your dog usually does not get enough from food. You should also supplement seaweed meal when feeding. Since this is very productive and a can lasts for several months, the seaweed meal is not part of the package, but only deposited as a recommendation.
Quick and easy BARF
If you combine the complete menus with these two essential additives - and with others if required - you will get balanced and healthy meals for your dog. The 1 kg packs are ideal for feeding larger dogs or multi-dog households. Healthy dog nutrition can be this easy!
Contents:
5 x 1000 g complete menu beef & turkey
5 x 1000 g complete menu beef & lamb
6 x 1000 g complete menu beef
6 x 1000 g complete menu chicken
4 x 1000 g complete menu horse
1 x 250 ml Omega-3-6-9 oil
Refrigerated Item: Yes
Taxation: Reduced rate
Product Type: Complete package
Art des Futtermittels Ergänzungsfuttermittel für Hunde
Please note that only registered customers can obtain details of our special offers.
back