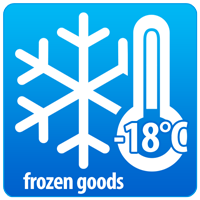 The large Chews-Package
PPR105
Natural beef chews
The large Chews-Package contains a selection of the finest beef chews, such as our beloved beef ear with fur, which guarantees an extensive chewing pleasure and it simultaneously contributes to the natural cleansing of the gastrointestinal tract. Beef lung can be ideally used as a training treats and omasum/leaf tripe beef rumen/tripe and dried beef meat are perfect as a small reward for in between. Especially tasty are our beef patties and energy chips, which, like all other chews, offer healthy activity and contribute to natural dental care.
Little treats from poultry & fish
In addition to beef treats, the large Chews Package also includes smaller poultry snacks such as dried duck necks and chicken/beef meat strips. Depending on the size of the dog, the chicken breast fillets offer a long and very tasty chewing fun and the dried herrings are also very popular with most dogs. They are particularly rich in valuable omega-3 fatty acids, vitamins, fluoride and selenium.
Gently dried, especially tasty
All our chewing articles are gently produced, guaranteed without any additives, and are made from high quality raw materials from Germany. They are a welcome variety for the food plan of dogs and cats and contribute to sustainable care of teeth and natural activity of your four-legged friend. Natural chewing products should be regularly fed as part of the BARF-diet.
Content:
1 x 500 g Beef Ear (dried)
1 x 500 g Beef Lung (dried)
1 x 500 g Beef Patties
1 x 80 g Herring (dried, complete)
1 x 250 g Meat strips of beef & chicken
1 x 500 g Duck Necks (dried)
1 x 500 g Chicken breast fillet (dried)
2 x 500 g Beef Rumen (dried)
1 x 500 g Dried Meat (Jerky)
1 x 500 g Energy Chips
1 x 250 g Meat strips of deer
Taxation: Standard rate
Product Type: Complete package
Please note that only registered customers can obtain details of our special offers.
back