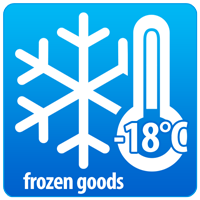 BARF-Complete-Package for small dogs
PPR79
Ready to serve complete menus in four delicious flavours

With this 5 kg BARF-Complete-Package for small dogs up to 15 kg you can discover our entire complete-BARF assortment. Included are four balanced and ready to serve menus in the flavours: beef, horse, chicken and fish.

All menus are optimally adapted to the needs of your four-legged friend and contain not only high-quality meat from German animals, but also regional fruits, vegetables or easily digestible cereals. The menus are complemented by selected additives such as our BARF-Perle-Oil 1, BARF-PERLE- MineralVitPowder as well as herbs and seaweed meal.

Raw feeding has never been easier and healthier than with our complete menus

By combining the four complete menus, you will provide your four-legged friend with all necessary nutrients and will bring a great variety to the feeding bowl at the same time. It could not be easier or more delicious!

Note: Bones are not processed in the menus, instead our BARF-PERLE-MineralVitPowder provides with essential minerals and vitamins such as calcium and magnesium.

Content:
3 x 500 g Beef BARF-Complete S
2 x 500 g Hippo BARF-Complete S
2 x 500 g Poulet BARF-Complete S
3 x 500g Fish & Chips BARF-Complete S

Attention! If you order additional items with a complete package, then these items will be subject to additional shipping and packing costs. If you order more complete packages, they also will be delivered free of shipping costs.
Taxation: Reduced rate
Product Type: Complete package
Please note that only registered customers can obtain details of our special offers.
back