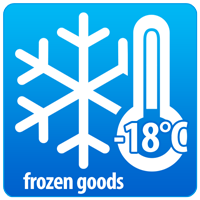 Light-Mix
EBA005
For all four-legged animals that need to be calorie-conscious: This mixture contains 60% low-fat chicken, 20% beef lung and 20% rice as a plant-based supplement. Since this product contains a finely-minced form of the entire chicken, the bones and gristle supply several minerals, while the meat serves as a source of vitamins and proteins. The lung supplies additional valuable amino acids, minerals and vitamins, and is very low in calories. The rice supplies the necessary plant-based proteins, as well as other minerals and vitamins.

Our eBARF guarantee: While making this product, we only use the meat of cattle from QA-certified establishments. This means that we use the meat of grazers that are kept in a species-appropriate manner. Premium, food-grade meat that is made in Germany. Since we are personally familiar with the establishments associated with our poultry farming operations, we can guarantee that the meat produced by these establishments is of a high quality.

Composition:
Chicken
Lung (beef)
Rice

Please note: The K&K Petfood company obtains it´s raw materials, like the "green rumen", from it´s own slaughter house in Perleberg.

The cows slaughtered there do outweighing come from pasture conditions. Grazing at the meadows the animals pick up different objects, for instance stones, metal, glass, plastic etc.. That´s why things like that attain in the cows stomach.

The "green rumen" is one of the four stomachs of the cow. The all-natural product "green rumen" isn´t washed, it just is bluntly shaked out so that all the plant fibers, important nutrients, vitamins and above all the flora and fauna of the products survive. Among other things that is why dogs love our product "green rumen" the most.

In spite of strictly quality checks and enormous care not all foreign substances in the "green rumen" can always be completely excised. Therefore we recommend to check up these products bevor feeding them, because the health of your pet is our main aim.
Refrigerated Item:

Yes

Taxation:

Reduced rate

Product Type:

Single Article

Beef:

Yes

Poultry:

Yes

Offal:

Yes
Additional Information
Analytical composition
Please note that only registered customers can obtain details of our special offers.
back