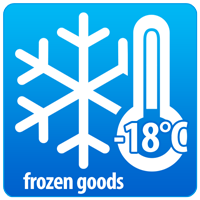 The Large Autumn-Package
PPR27
A colorful mixture of fresh meat from chicken and beef
The days are getting shorter, the sun's rays cooler, and the leaves are turning colorful before they finally trickle down from the trees - autumn is here! With our 24 kg autumn package your four-legged friend is well prepared for the colder days, because it contains a tasty mixture of muscle meat, offal, bones and cartilage from beef and chicken. A special highlight is our newly created autumn mix with seasonal fruits and vegetables such as pears and pumpkin.
Especially great extras
Besides the fresh meat, the package contains a bottle of beef blood for the extra portion of iron and a little toy surprise for your darling.
Content
2x 1 kg Autumn Mix
1x 1 kg Power-Mix with potatoes
2x 1 kg Chicken with rice
2x 1 kg Chicken carcass (minced)
2x 1 kg Chicken-beef-mix
3x 1 kg Green rumen (minced)
1x 1 kg Leaf Tripe
2x 1 kg Beef mix (goulash)
1x 1 kg Power-Mix
1x 1 kg Beef muscle meat (minced)
1x 1 kg Beef neck meat (minced)
2x 1 kg Rumen-udder-mix from cattle
1x 500 g Beef breast bone (minced)
1x 1 kg Beef mix with rumen
1x 1 kg Offal-mix from beef
1x 1kg Duck neck (minced)
1x 900 ml Beef blood
Refrigerated Item:

Yes

Taxation:

Reduced rate

Product Type:

Complete package
Please note that only registered customers can obtain details of our special offers.
back