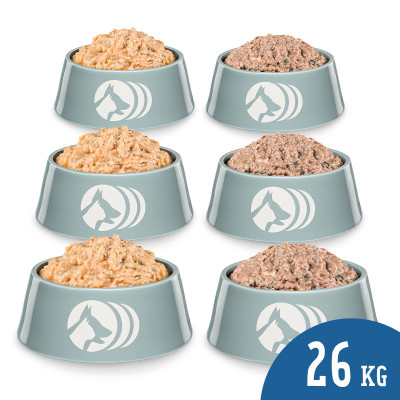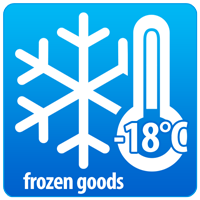 Salmon & Fish - Bundle
PPR177
Freshly caught salmon
100 % salmon, 100 % Perleberg quality. This salmon product is a very good choice and ensures incomparable eating pleasure for every four-legged friend. It is particularly rich in valuable omega-3 fatty acids and numerous vitamins.
Composition
100 % Fresh salmon, minced
Fish: The healthy variety on the menu
Feeding fish is a healthy change in the diet of dogs and cats. In addition to numerous vitamins and trace elements, it provides essential omega-3 fatty acids and animal proteins in the form of protein. In this way it contributes to the health of your four-legged friend, supports muscles, joints, skin and coat and generally strengthens the immune system.
Composition:
100 % Fresh fish (depending on availability)
Refrigerated Item:

Yes

Taxation:

Reduced rate

Product Type:

Bundle

Fish:

Yes
Please note that only registered customers can obtain details of our special offers.
back