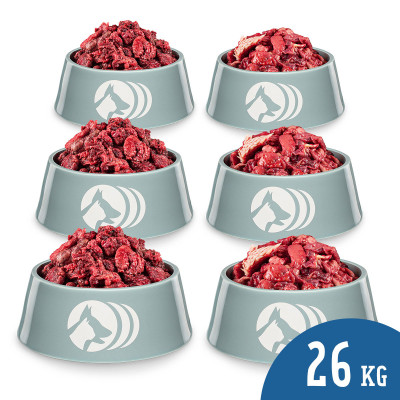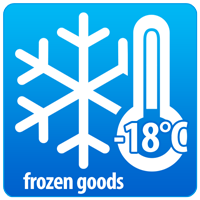 Beef Neck & Mouth Meat - Bundle
PPR176
Blood as a natural nutrient supplier in the neck meat
Our grounded beef neck meat is characterised by its high blood content, which provides your four-legged friend with salt, iron and other important nutrients. It also contains a healthy amount of fat, which provides especially active dogs with the energy they need. In general, beef neck meat is one of our most popular products, as most four-legged friends like to eat it and it is well tolerated.
Composition:
100 % beef neck meat, minced
Bite-proof beef mouth meat
Mouth meat - also known as chaps, cheeks or palate - is a very popular part of the beef, characterised by a bite-proof outside and an extremely tasty inside. The light-coloured outer part of the mouth meat consists of meat skin studded with many so-called spines, the meat of the inner part is much darker and more flavourful.
Composition:
100 % mouth meat of beef, coarsely minced
Refrigerated Item:

Yes

Taxation:

Reduced rate

Product Type:

Bundle

Beef:

Yes

Poultry:

Yes
Please note that only registered customers can obtain details of our special offers.
back