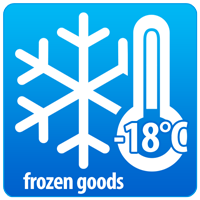 The Big BARF-Christmas Package
PPR10
The ideal Christmas present for your four-legged friend
With big steps we move towards the most reflective time of the year: Christmas. And like every year we are faced with the question: what do we give to our beloved ones? In any case, our 24 kg BARF- Christmas Package is the answer to the question, what present you can give to your four-legged friend for the feast of love, because it contains everything that makes a dog's heart beat faster.
A colourful variety of BARF-meat
Besides tasty beef muscle meat and beef-mixes, the Big BARF-Christmas Package also includes selected fish and lamb-mixes plus our popular minced chicken carcass. For a special nibbling fun during the Christmas holidays also our beef neck tendons and a beef ear with fur are included. A special highlight is our newly created Winter-Mix, which consists of lamb and beef meat as well as seasonal vegetables and fruits.
A little Christmas present for you
Since we want to send you a little present for Christmas and at the same time would like to thank you for your loyalty, you will get our practical Thawing Box with drainage grille and the K&K Petfood Photo Calendar 2020 with each package for free.
Content
2 x 1 kg Winter-Mix
2 x 1 kg Beef Neck Meat minced (as grown)
2 x 500 g Laxxi (salmon, minced)
2 x 500 g Fish beef Mix (minced)
2 x 1 kg Beef-Mix with Rumen (Beef-Mix)
2 x 500 g Lamb Power Mix
2 x 1 kg Power-Mix light
3 x 1 kg Rumen/Tripe-Mix
3 x 1 kg Innards mix
3 x 1 kg Chicken Carcass
2 x 500 g Breast Bone - Calcium Mix
1 x 500 g Meat fat
1 x 500 g Beef neck tendons
1 x 500 g Piece of Beef Ear (with fur)
1 x 900 ml Bovine Blood
Refrigerated Item:

Yes

Taxation:

Reduced rate

Product Type:

Complete package
Please note that only registered customers can obtain details of our special offers.
back